SQL for Business Analytics
15-Day Certificate Course by Turnip Innovations
Learn the Top Most Data Science Skill
Hands on Training


Participants Get 24x7 Access to Live Turnip Server for Practice!
Expert Trainer


Designed by Dr. Rahul Kapoor who has used SQL for Business Intelligence 10+ years
No prior experience required!


Useful for all Students, Faculty and Professionals
Over 500 Learners Enrolled


Over 500 Learners are already enrolled and got certified by this course.
Unique Course Format


Slow and Consistent Learning Everyday for 15 Days
Professional Certification by Turnip


Compatible with Faculty Development Requirements and LinkedIn Profile "Licenses & certification" Section
Topics Covered
☑ Setting up MySQL
☑ SELECT Statement
☑ WHERE Clause
☑ Functions & Aliases
☑ Optimisation
☑ GROUP BY + Having
☑ Query Speed
☑ JOINS
☑ BI Tools

(Bonus Module)

☑ Keys & constraints
☑ Indexing
☑ The CASE Statement
☑ CRUD Operations
☑ Cloud SQL

(Bonus Module)

☑ Subqueries
Hurry, Offer Ends Soon!
About the trainer
Testimonials

The SQL course for business analytics provided by Turnip is very easy to understand. The instructor has an excellent command of the knowledge and is highly approachable. The course is designed in such as way that within a minimum time it is simple to understand. The course is efficient for students as it is affordable and can be completed even with their busy schedule as it requires hardly 15-20 mins per day. I would like to recommend this course to all the beginners who are at the edge of starting their career in data/business analytics..
- Yatika Agrawal, Student, Symbiosis School of Economics

Course is really good. It met my expectations what more than expected. Initially I had a fear of how to learn this query language being so difficult. But the course instructor made it very easy, trouble free and the way the content delivered was excellent. The way the contents delivered made us to seek for more videos. Finally, the course is worth to do.
- Mr.S.Packmar Rion Louji, Student, Loyola - ICAM College of Engineering and Technology

It was an insighful and informative course designed to cater to all groups of students, the instructions and the mode of delivery were user-friendly and gave a basic outlook to all those who wish to pursue data analytics in future.
- Mr. Pranav Aggarwal, Student, BBPS, Rohini, Delhi

I'm an aspirant of Data Analytics domain and I was looking to learn SQL for basic understanding. This Course gave me an idea and most of all instructor Mr. Rahul Kapoor was brilliant in delivering it.
- Mr. Kamalakannan S, PG Student, FIRM

A very smooth introduction for beginners into the world of SQL and data analytics. Equips you with tools and knowledge to make transition into higher level of Data Analytics.
- Mr. Anand Mishra, Student, IIT(BHU)

This course is very beneficial for every student who has interest in analytics and there is very nice instructor who teaches very well and easy to understand.
- Mr. Rishav Kumar, Student, Indian institute of management Jammu

The turnip team always comes up with topics that are contemporary and useful for advancing the development of professional skills. The rational behind choosing the topics and their relevancy with the current market or job trend is significant. Through this course, I learned the basics of SQL and the understanding that it can be structured with a number of possibilities to solve database management with proven SQL skills. I would highly recommend this course to my peers.
- Mr. Gaurav Pandey, ICMR-SRF, CSIR-Central Electrochemical Research Institute
.
.
Hurry, Offer Ends Soon!
Frequently Asked Questions
Q. When does the course start?
A. Course starts as soon as you register.
Q. What is the course format?
A. Video and Text Content delivered via email over 15 Days.
Q. How much time commitment is needed?
A. Minimum 15 minutes per day at convenience. But feel free to spend hours on exercises and practice !
Q. Is there any exam
A. No, the course is self evaluated. But there are several DIY exercises and datasets for practice.
Q. Is there a certificate
A. Yes, by Turnip Innovations.

Q. Further Questions?
A. Please contact [email protected]

Hurry, Offer Ends Soon!
Top Institutes Taking the Course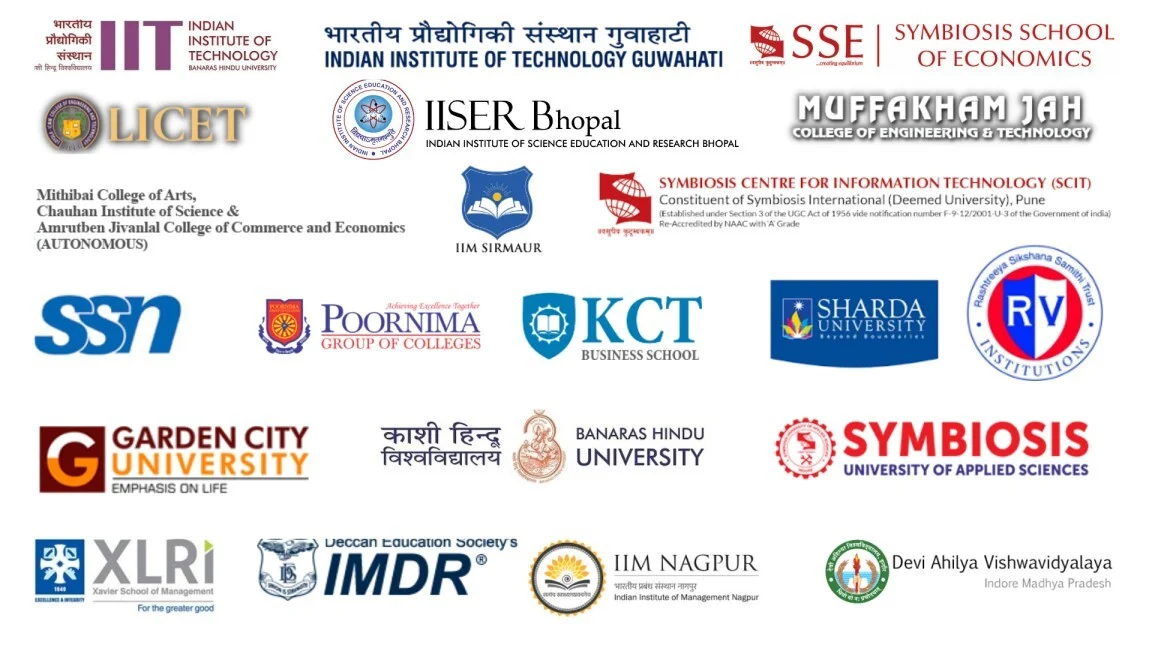 Terms & Conditions
The course content will be delivered via daily email.
The payments are completely non-refundable.
E-certificates will be provided only to registered emails after completion of course.
Organiser can exercise discretion in issuing certificates.