Turnip Entrepreneurship Course
Professional Certification by Turnip Innovations
4.8/5

₹495 ₹295
Hurry, Offer Ends Soon!!
Kickstart your Entrepreneurial Journey
Expert Trainer


Designed by Dr. Rahul Kapoor, Founder of a successful startup, Turnip Innovations
Over 12000 Learners Enrolled


Read Testimonials from course participants
No prior experience required


Useful for all Students, Faculty and Professionals
Practical and convenient way


Learn how to raise funds, Go-to-Market, team building and more
Get to know about Key Concepts


Checkout the Topics covered in the course
Professional Certification by Turnip


Share your Certificate on LinkedIn Profile Section.
Topics Covered
☑ Key entrepreneurial traits
☑ Why Start a Startup?
☑ How to find startup ideas?
☑ Fund raising
☑ Go-to-Market (GTM)
☑ Total Addressable Market
☑ Product-Market Fit
☑ The Sales Funnel
☑ Team Building
☑ Minimum Viable Product
☑ AIDA Model
☑ Forming a Company
Hurry, Offer Ends Soon!
About the trainer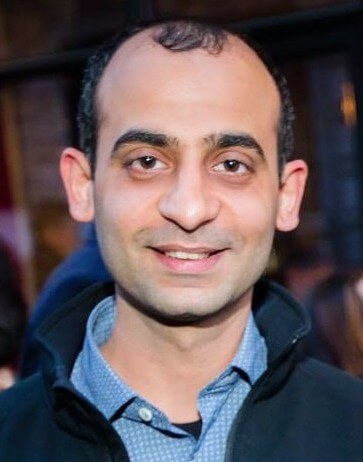 Dr. Rahul Kapoor is Founder of Turnip Innovations. He has a successful startup exit within the B2B SaaS domain. Currently, he is working on a new EdTech Platform that provides high quality, highly accessible learning products.
Testimonials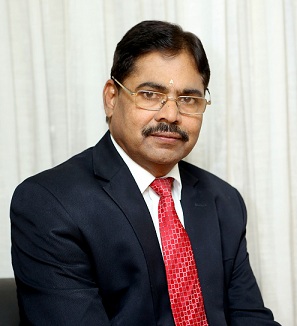 Dr. H. Purushotham, DPIIT-IPR Chair Professor, Andhra University and Former Chairman, NRDC

The course is very useful to students who are studying entrepreneurship as a subject in their curriculum and wanted to chose entrepreneurship as a career opportunity. The course is delivered in simple language with deep content in small modules in the email format which one can read at a comfortable time and enrich their domain knowledge. I strongly recommend this course to all students and prospective entrepreneurs at an early stage in their life as it might help them to change their mind set and building entrepreneurship culture in them.

I found this course very innovative and engaging. The content is well designed and has a magnetic power to draw the learner inside. I sincerely appreciate the founder, Rahul Kapoor, for his nice gesture and offering such a beautiful deep dive.
- Dr. Indrajit Goswami, Professor-HR, Universal Business School

This is a very useful course for People looking to step into Entrepreneurship. Everyday course material and topics covered gives your clear descriptive understanding. The materials are very useful along with the reference Links. This is the BEST COURSE for Entrepreneurship.
- ANDREW JOHN SILVESTER .S, Director Incharge SAHS, SAHS AVMC&H, VMRF-DU

This course was really resourceful, informative, insightful, as well thought provoking. The content can be used by any fresher easily, to understand the market in a better manner.
- Dr. Manimozhi Sayeekumar, Professor & Head, Bharath Institute of Higher Education and Research

The Entrepreneurship course was very nice. It enhances my knowledge about entrepreneurship, who is the person who unites all the factors of production like land, labour and capital. I would like to suggest faculty, student and corporate people to do this course.
- Dr Rashi Kesh, Sr. Assistant Professor, V B S Purvanchal University , Jaunpur

I just wanted to drop you a quick line to say thanks for all you do. I'm happy that I chose to enroll in this course. It's incredibly impressive to see how simple the material in your course is. This course has real-world case studies and a thorough understanding of the current market environment, thus I heartily recommend it.
- Vikas Verma, Senior Project Associate, School of Planning and Architecture, New Delhi

This 2 week course about an entrepreneurship was highly effective and motivated. The content shared was more useful and thus everyone could able to understand basics of entrepreneurship easily. I would like to express my gratitude to the Turnip, for their unstoppable encouragement and motivation. Thank You!
- Dr. NAVARASAM.R, Assistant Professor, Hindusthan College of Engineering and Technology, Coimbatore

Well structured curriculum, course content and excellent content delivery. As a beginner, I liked the course very much and it is very useful
- K.Amshakala, Associate Professor, Coimbatore Institute of Technology

The course is perfectly designed to update your knowledge, brainstorming your thoughts related to marketing, entrepreneurs and startups. Easy to comprehend the idea disseminated through lectures as well as the guidance from the very experienced faculty was it's best part. As an faculty, I admire the way course was presented and completed in couple of days.
- Dr. Arpita Jain, Guest Faculty, College of Community and Applied Sciences, MPUAT

Really it is a wonderful coursework throughout and it is the stresssless classes I had ever attended. I certainly got some new ideas about the Entrepreneurship and got motivated to start one by myself. I really thank Mr. Rahul Kapoor for really encouraging me throughout this course period even giving all corrections in my assignments.
- Chinju Saju, Assistant Professor, Hindusthan College of Engineering and Technology

The course was really helpful to me for mentoring my students that are really willing to pursue their dreams. I feel I would able to contribute in the same in a better way.
- HEENA GOSWAMI, Assistant Professor of Science and Technology, Gujarat National Law University

A good explanation of how startups became million dollar businesses with the use of case studies and startup examples.
- Purnima Raina, Assistant Professor, Centre for Management Development, Modinagar

The contents are very clear and are in understandable way. The way of representing the content makes it very easy for me to understand and grasp the knowledge.
- Aariyan Sahu, Student, DIT University, Dehradun
.
.

Course was provided by experts. Content was very interesting & in understanding language.
- Bhavya, Student, Quantum University

Very useful to new first time entrerents in business with innovative ideas.
- C. MANOHARAN, Professor, AMET UNIVERSITY, CHENNAI

I strongly would advice anyone who wishes to learn about entrepreneurship to take up this course.
- Dr. A. Shameem, Professor, AMET UNIVERSITY

It was informative as well as convenient which facilitated the overall learning experience. It deals with a very significant topic in today's times that is entrepreneurship
- Akshat Singh Rathore, Student, Institute of law Nirma University

This course provide a diverse and holistic overview of entrepreneurship course
- Dr Abhishek Kumar, Assistant Professor, AMITY UNIVERSITY
Hurry, Offer Ends Soon!
Frequently Asked Questions
Q. When does the course start?
A. The course begins as soon as you confirm your email address. Check for verification email in spam and promotions as well.
Q. What is the course format?
A. Content will delivered via email over 16 Days.
Q. How much time commitment is needed?
A. Total 30-Hours commitment over 18 days.
Q. Is there any exam?
A. On Day 18 there is a self-evaluated quiz.
Q. Is there a certificate?
A. Yes you will receive the certificate after taking the quiz, Quiz result will not affect the certificate.
Q. Further Questions?
A. Please contact [email protected]
Hurry, Offer Ends Soon!
Top Institutes Taking the Course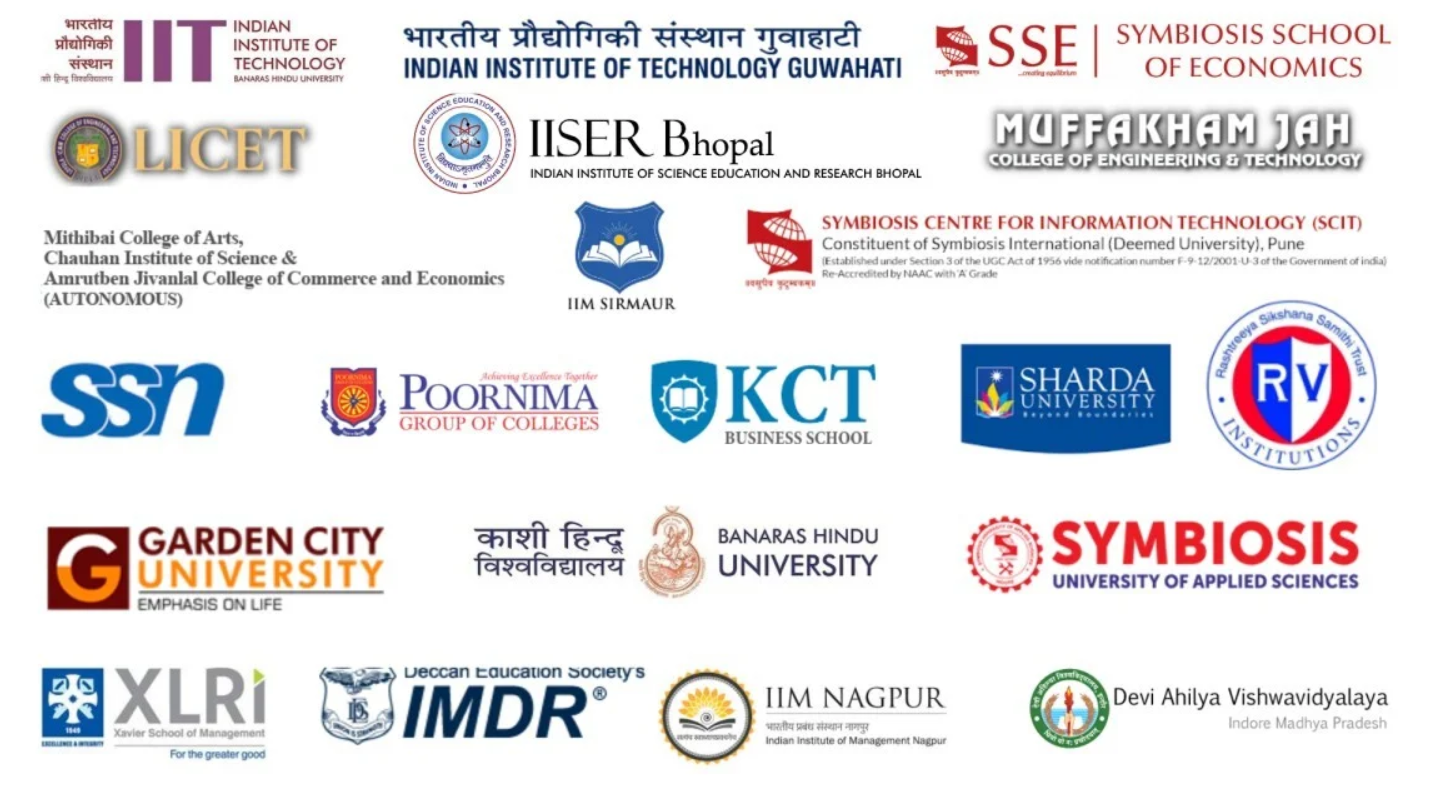 Terms & Conditions
The course content will be delivered via daily email.
E-certificates will be provided only to registered emails after completion of course.
Organiser can exercise discretion in issuing certificates.